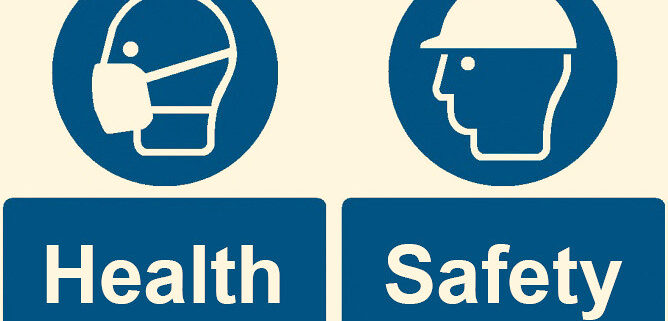 Health and safety is hardly the most exciting topic but, let's face it, it's important, especially when dealing with heavy machinery. Over time, it's easy to let standards slip as you become more familiar with your workflow and environment. Shortcuts are taken, basic protocols ignored – this invariably leads to on-site accidents which could easily be avoided.
These accidents can have a transformative impact on employees' lives and potentially ruin your business. So, why not take 30 seconds to refresh your memory on these basic forklift safety tips?
While you may assume some of these are "common sense" (and let's be honest, they really should be…), the most dangerous thing you can do when operating heavy machinery is assume anything. These tips are an excellent starting point for following health and safety guidelines in the workplace.
Drivers must have a licence
Those operating forklifts should have the proper training and must have obtained the requisite licence to operate the equipment. This may seem obvious, but there are lots of drivers out there who have never had any formal training. Make sure you insist on verifying the license before letting anyone in the driving seat.
Appropriate PPE (personal protective equipment) should be worn at all times
Operators must always wear a hard hat, high visibility jacket and safety shoes while operating the forklift. Operators must also ensure that all clothing is reasonably fitted, as loose fitting garments may get trapped in the forklift's exposed mechanical components.
Always examine the condition of the machine before use
Drivers should always examine the condition of the forklift before undertaking any tasks in the vehicle. Key things to examine before using the machine including brakes, steering, controls, warning devices, mast and the tyres. If there is a noted fault with any of the above, the forklift must not be used and decommissioned for repair.
Consider your warehouse environment
Operators should always adhere to all worksite rules and guidelines. For example, observe clearly designated roadways for vehicles, height and weight limits. Operators should also be mindful of the overhead guard, load and mast when entering and exiting buildings.
Do not drive near any exposed edges as this may cause the forklift to fall over said edge, potentially causing serious injury to you and your colleagues.
Drive at a safe speed
The forklift is not a vehicle built for speed or performance. Ensure that you drive at a reasonable speed in the warehouse to lower the element of danger. Take all corners slowly to minimise the risk of tipping.
Ensure your load is stable, secure and not overloaded
Before undertaking your journey, check your load is free from damage and has been set up in a stable manner. If you decide to stack loads, check for any overhead obstacles.
Ensure that the load is tilting backwards with the forks low before setting off. This increases the stability and minimises the risk of tipping.
Do not, under any circumstances, lift loads that are unstable or you deem to be unsafe. Spread the load evenly across both forks and use securing measures, like straps, if necessary.
Ensure visibility is good
It is important to make sure you can see the racking in which you are positioning your load clearly. If visibility is poor, get the assistance of a lookout.
When your shift ends
After use, ensure that the forklift is parked in the designated area. Fully lower the forks and apply the parking brake, turn the forklift off and remove the key. Never leave a running forklift unattended.
And finally…
Send this onto a friend who you think needs a refresh on their forklift safety….
Are you looking for expert forklift training in the Croydon area? Get in touch with our friendly team now!
https://www.radnes.com/wp-content/uploads/2019/06/13426643175_30fe658065_b.jpg
422
668
radnessadmin
/wp-content/uploads/2019/04/Logo-2-300x107-1-300x91.png
radnessadmin
2019-05-28 11:46:13
2020-03-01 15:14:23
How to operate a forklift safely